All posts
What a year! – 2021 in review
December 29, 2021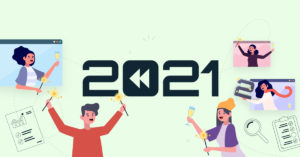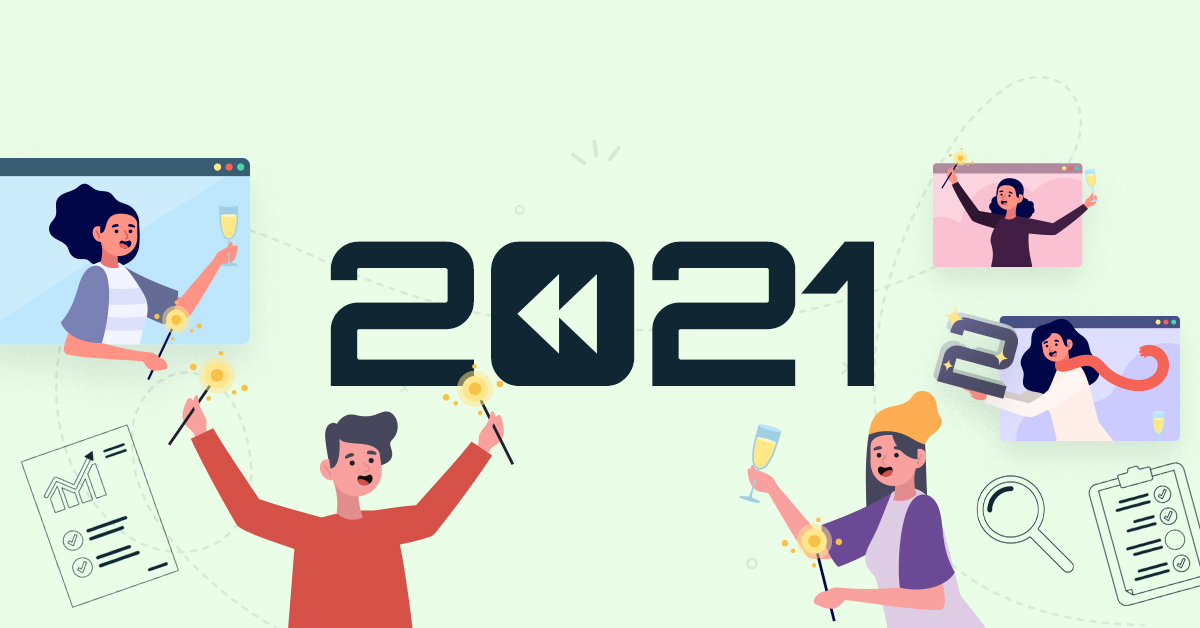 It's been a breakthrough year for the Sphere.it initiative. A lot of changes and new ideas have been introduced; we moved to a new format – a platform sharing tech content & events. The new event series kicked off both online and offline. There's even more in plans for the next year! Just read on to find it all out.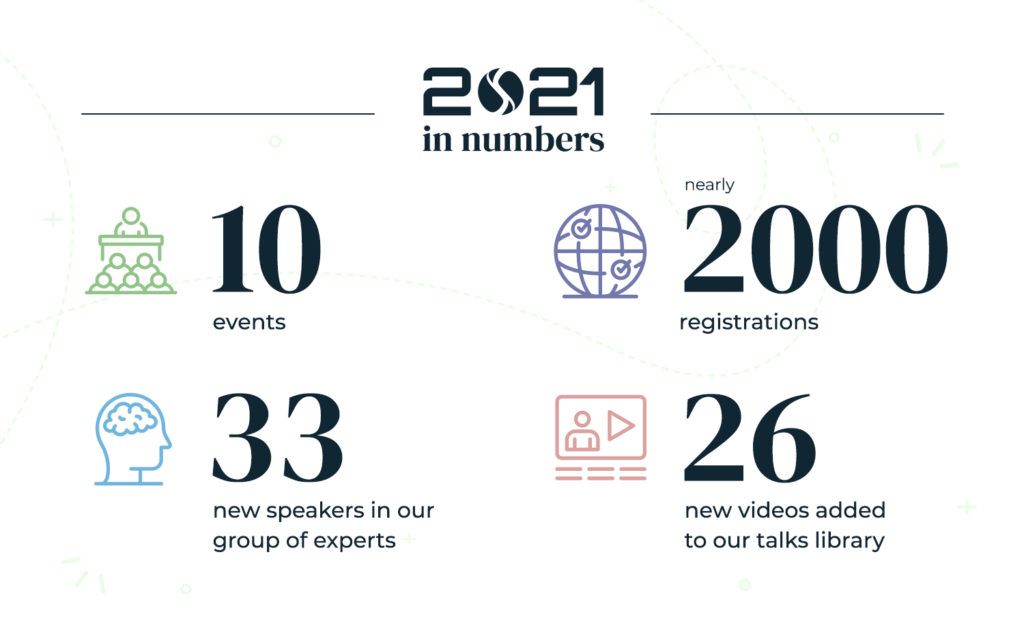 Let us take you on a journey through 2021
At the beginning of the year, we hosted the last event from micro.sphere.it series that we started in 2020, right after the pandemic outbreak.
Talks presented at the event:
Pragmatic App Migration to the Cloud: Quarkus, Kotlin, Hazelcast, and GraalVM in action by Nicolas Frankel
Inkuire – Using types as search keys in Kotlin libraries by Andrzej Ratajczak and Kacper Korban
In the following months, we were working on the new website – the one you can see right now. We store here all the content we've collected throughout the years as a Sphere.it initiative, and share new projects.
Scala 3 Release Party
Not long after, on April 23rd, we hosted our first big online event – Scala 3 Release Party. It was connected to the upcoming release of the latest version of Scala. With 10 special guests (including Martin Oderski, the creator of the language himself!) and over 850 unique participants, we discussed the future of the language.
Details and recordings from the event can be found here.

Discussion Panel on Reactive Architecture
In June, we organized a discussion panel – 5 experts with broad experience in the field looked closely at the usability of reactive architecture in business, discussed its implementation challenges, and pointed out the benefits of the process.
Sphere.it Tech Talks
Tech talks are a series of online events focused on different tech areas that we kicked off in June. Since then, we've hosted 5 sessions, and the 6th one is planned for January 2022. Check out what's waiting for you at Sphere.it Tech Talks #6 – Data Science: type safety & A/B testing.
More about the event series here.

BUGinnings in IT
This event series has first started in August. It's devoted to sharing best practices with those who are at the beginning of their IT journey. We had two successful in-person events, both at Krakow's Barka Restaurant. The third one has already been announced – BUGinnings in IT #3 will focus on the first steps in UX and the importance of soft skills during the interview.
More about the event series here.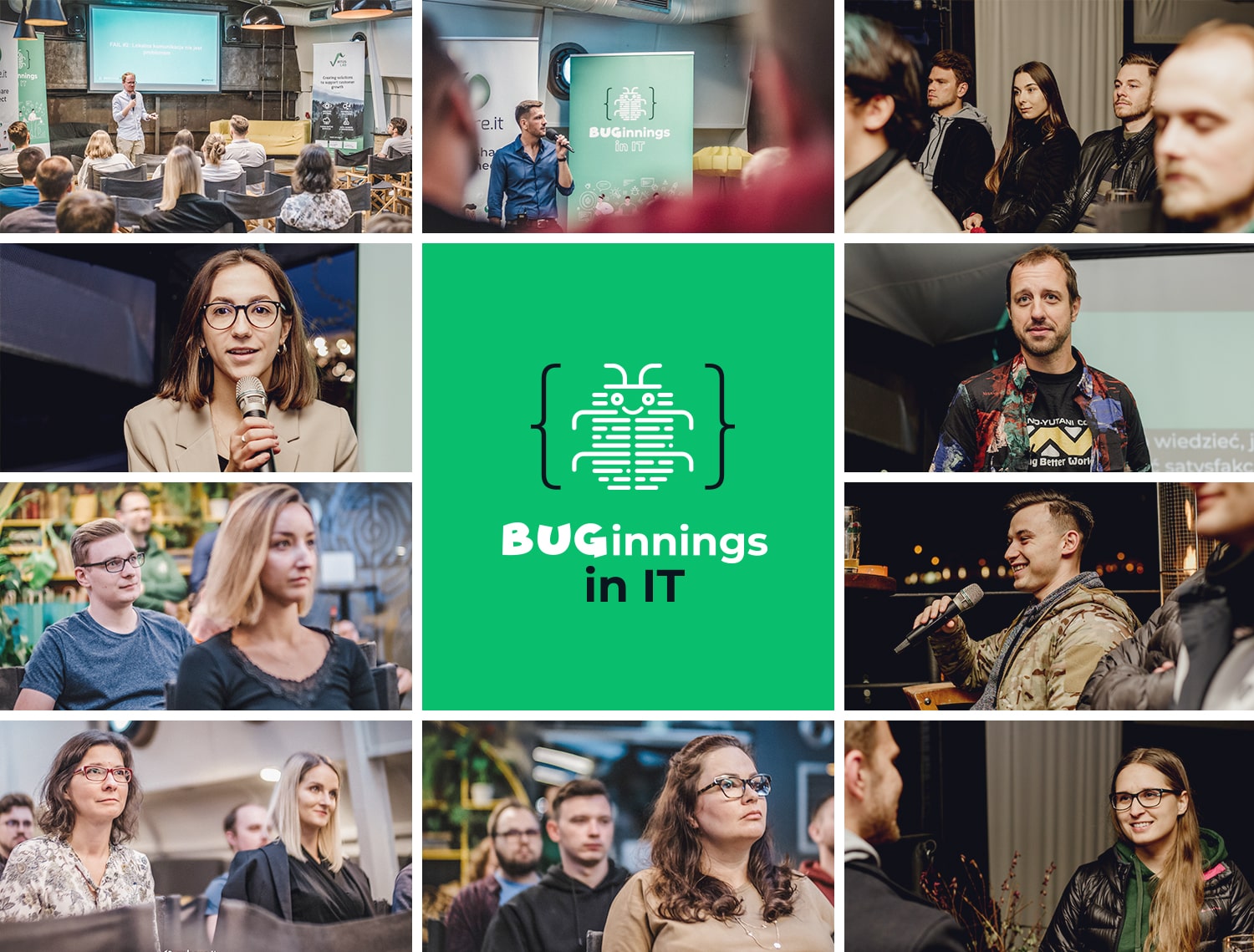 What to expect in 2022?
Going forward, we'll definitely carry on with the Tech Talks and BUGinnings in IT series, but there's also space for new opportunities to meet with our community both online and offline.
Sphere.it University
Giving back to the community has always been at the heart of our initiative – hence our new idea – Sphere.it University.
We're currently developing an offer of tech lectures and workshops dedicated to university students led by experts from VirtusLab. The first sessions have already been conducted, we'll share more details soon – stay tuned!

Happy New Year from the Sphere.it team!